You want to be absolutely sure you're getting the best copywriter for your needs. These words from my clients will give you a good idea of what it's like to work with me, and what you can expect from me:
"Cornelia delivers content that resonates with audiences"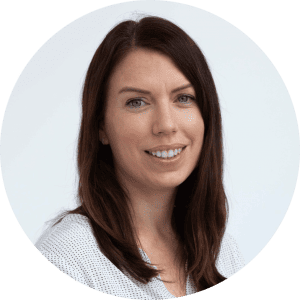 "Having worked with Cornelia for the past three years, I would wholeheartedly recommend her copywriting and content creation abilities. Cornelia has crafted many SEO-friendly blogs for SPM Assets that seamlessly blend technical elements such as keywords and internal links with creativity, appealing to both readers and search engines. In addition to blogs, Cornelia regularly produces case studies, social media posts and copy for product sheets for us.
She takes what is a technical software product and area of expertise and translates it into content that is relevant and digestible for our audience.
Cornelia is the ideal choice for anyone seeking a copywriter who can deliver content that resonates with audiences and boosts search engine rankings." July 2023
Sarah Hansen, SPM Assets – https://www.spmassets.com

"Cornelia's work has enabled my business to accelerate, grow, and work with great target market clients"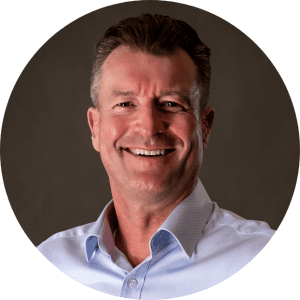 "I'd previously worked with Cornelia over a decade ago when I was in a different business, and was always happy with her work. But when I heard about the great work she was doing around case studies, I knew I had to re-engage, as I needed to capture stories of my success with clients locally in New Zealand. I had good international case studies, but nothing NZ-specific.
The case studies that Cornelia wrote are in a format that's easily digestible and readable, and that I can use in lots of different media. It's also great how she collaborated with my graphic designer to really bring the stories to life and make them look world-class. I recently featured the case studies Cornelia created in a big presentation to a business association, and that resulted in obtaining a massive target market client.
Cornelia's work pays for itself, and adds to my credibility in the marketplace. Cornelia's now working on my other copy as well: my website content, playbooks, sales documents, LinkedIn updates, online videos, as well as ghost writing a regular magazine column for me. I love that my copywriting is consistent across all media, and my business is perceived as being much larger than it is. Cornelia's work has taken me from being an average-looking New Zealand business to one that can punch above its weight anywhere in the world – and I love that. There's more to create, and I'm keen to keep Cornelia on the journey with me.
What I like most about working with Cornelia is her excellence. She doesn't miss anything. She keeps everything consistent between documents and follows best-practice copywriting rules. Everything's precisely put together – just like a Swiss watch – it just works. Cornelia has underpinned all my marketing by pulling it all together and making it look and sound right.
Cornelia's work has enabled my business to accelerate, grow, and work with great target market clients. It's also promoting and establishing my brand in the Chinese construction sector within New Zealand.
I've already recommended Cornelia to my clients – especially for case study work. I was comfortable with Cornelia speaking directly to my clients on my case studies, as I know how she engages professionally with people, and she tailors her approach and preparation to whom she's speaking with.
I'd recommend Cornelia to anyone who needed help with any copy – and certainly with website copy, as there's a strategy around getting the copy and messaging right. Whether they're a brand new startup – and I'd definitely recommend getting it right from the very beginning – to someone who needs to replace or refine their material.
There are a number of reasons I'd recommend Cornelia. Number one: she's the best I've ever worked with. Number two: her skill sets are massive. Number three: you get results. And number four: although her rate is high, it pays for itself. When you look at the end results there's a solid return on investment. Plus Cornelia is enjoyable and fun to work with. She's seen me at my highs and lows and gone through them with me, and we have developed a good friendship along this journey." June 2023
Jason Dinan, Executive Coaching and Consulting – https://excc.co.nz

"The new website started generating high quality enquiries almost immediately"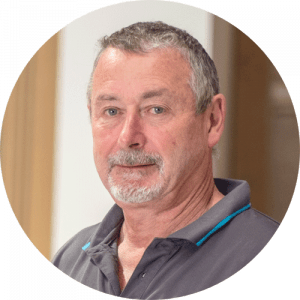 "Our old and slow website needed an overhaul, and a colleague recommended Cornelia to work on the content. I figured that seeing as the website was getting a total makeover design-wise, it would be worth investing in new search engine optimised website copy too.
I'm happy with the outcome, as the new website started generating high quality enquiries almost immediately. Plus I've also received a lot of compliments on both the design and the content. It was money well spent.
The best part about working with Cornelia was all her ideas and insights – she has a lot of knowledge. Plus she's very organised and kept the project running, even when I got busy. I would definitely recommend Cornelia's services." September 2021
Ian Harris, Harris & Thurston – https://www.harrisandthurston.co.nz

"A huge increase in visitors to our website"
Michelle Leonard, LC Designer Homes – https://www.lchomes.co.nz
"182% increase in new users and a 215% increase in page views"
"Cornelia wrote our previous website for us, and it performed well on search engines. However, as we were rebranding our business; refocusing on a new target market; and moving to a new website domain, a re-write was necessary. But I was nervous about making changes to the content and losing our Google rankings in the process.
Cornelia worked with us on the new content, and advised us on how we could achieve our branding and marketing objectives, but without losing search engine rankings. It was also important to us that our new website looked slick and uncluttered – in other words not too wordy – yet at the same time I know the search engines like a certain amount of content. So Cornelia worked closely with our web designer to make sure the copy was laid out in a way that tied in with the imagery on the website, so it's got that clean look, but still with a decent word count.
Has Cornelia been successful with maintaining our Google rankings? Absolutely – and then some! I've been monitoring the results of the new website closely, and the visitor numbers and average session durations are consistently up on the same period last year. We've even seen 182% increases in new users; a 215% increase in page views; and an 83% increase in the average session duration. We're getting great feedback, reach, and engagement – and a reasonable number of leads are coming through already.
Working with Cornelia was really easy – as we've worked together before, it was simple to pick up where we'd left off last time. And Cornelia was able to transform our words in a way that suited our new brand and new target market. Outsourcing this type of work is awesome – it can be a real burden doing it yourself.
What I really like about Cornelia's copywriting is that the keywords for SEO (search engine optimisation) are weaved naturally into the copy she writes. She puts the reader first and foremost, using a tone that reflects our business, yet the copy is still really amazing for SEO.
Cornelia also liaised with our web designer on the visual aspects of our website. For example, giving ideas on our new brand colours; providing feedback on our new logo; and sharing ideas on how to incorporate some of the imagery so that our new website would look slick but would also be user friendly.
I would definitely recommend Cornelia to any business that's serious about getting the most out of their online presence." June 2020
Michelle Leonard, LC Designer Homes – https://www.lchomes.co.nz

"Brilliant at what she does best – and that shows in the outcomes"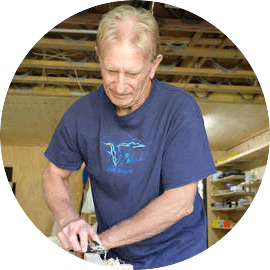 "I have been working with Cornelia over the last 18 months and I have found her to be brilliant, dedicated, efficient, and a fountain of knowledge and a wealth of experience. I am very grateful that I found her and we now have a wonderful working relationship.
Cornelia is 'on the ball' and very passionate about what she does and she has always listened to me and my ideas, made suggestions, and the outcomes have been amazing.
I have always felt that with her I am in the best of hands and that I can relax! I cannot recommend Cornelia highly enough for the services she provides. She is simply brilliant at what she does best, and that shows in the outcomes." February 2018
Max Love, MaxPaddles

"I was initially worried about the cost"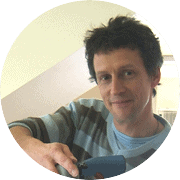 "I was initially concerned about the cost, as I've never had anything to do with marketing. I couldn't help but wonder if the investment in a website would ever pay off.
As it turned out, the website was well worth the investment. Whereas beforehand I got all kinds of enquiries – many of them irrelevant and from time wasters – once the website was up and running I got enquiries for the type of work I specialise in, and prefer doing. And these enquiries transpired into sales and real work.
What I like most about working with Cornelia is her ability to listen to what the client actually wants – and then she makes her own observations. I've found that Cornelia provides value for money; brings me the right kinds of customers; and is consistent, which provides continuity in my business.
I would totally and utterly recommend Cornelia: she is a total professional, and her work generates results. I have been working with Cornelia for the past ten years, on and off, and would not even dream of going elsewhere. Everything she does is clear and precise." January 2018
James Backhouse, James Backhouse Upholstery http://www.jbu.co.nz

"We went from zero to hero within a week of going live with the new website"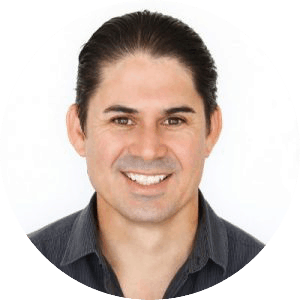 "When we approached Cornelia, we already had a website that was doing a good job of creating enquiries, but we wanted a better, more up-to-date and modern web presence. I must admit we were anxious that a complete rewrite – and a complete redesign – of the website would affect the level of enquiries in a negative way.
Happily, we needn't have worried: we went from zero to hero within a week of going live with the new website! We're now getting more enquiries than we have time to deal with.
I think it made a big difference that Cornelia spent a good amount of time in getting to know us and understand our business. The time she put in at the front end is now paying dividends big time. Not only has she done a great job at communicating what DUSTEX is about, but she's also done an amazing job on the SEO and keywords to get the traffic to our website.
A big part of the success is also due to the design. Cornelia's web designer gave our website the wow-factor we were looking for, and Cornelia's project management of the website made the whole process easy and efficient, so we could concentrate on our core business.
I'd recommend Cornelia's copywriting and website services to any business that's serious about getting the best results from their online presence. It's absolutely worth the investment, and we're looking forward to continuing working with Cornelia on our case studies and other website updates." May 2017
Perry Mundell – Director and Senior Design Engineer, DUSTEX https://www.dustex.co.nz

"You have really brought the magazine to life"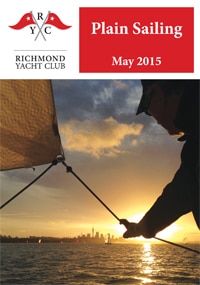 "Thank you so much for agreeing to be our editor of the club's magazine, 'Plain Sailing', for the last two years.
You have really brought the magazine to life with a variety of articles and being attentive on keeping the content current, as well as putting in fresh photos.
Your contributions have given our members something they look forward to receiving and wanting to read.
We appreciate the time you put into the last edition for our 75th celebrations. There was great feedback from it.
It has been great that you have been available to mentor the new editor as he finds his feet.
Not only have you supported the club with editing the magazine, you have been a valuable member of the club." December 2015
Evelien van Vliet – Secretary, Richmond Yacht Club

"Cornelia's work meant that sales increased 20% compared to the previous year"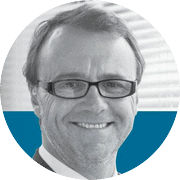 "Cornelia Luethi was contracted for the position as online marketing manager at HAYLEYMEDIA from the period of March 2014 to August 2015 and fulfilled a number of tasks and functions that increased the profitability and efficiency of the magazines and online platforms that I was in charge of.
Before Cornelia's appointment we had various people and platforms responsible for delivering website creation and maintenance, newsletter formulation and delivery and websites dedicated to two online directory products – the NZ FOODtechnology Annual Directory and the NZ Engineering News Annual Directory. There was a level of performance that was acceptable but that was lacking clarity, cohesion and truly inventive solutions. In essence we struggled to deliver on what we wanted to and did not optimise advertising revenue.
Cornelia's work and her sheer dedication and skill changed all of that
Cornelia was responsible for websites that were beyond our expectations and two online directory sales platforms that were simply superb. Our listings in both directories increased approximately 20% on the previous year's sales.
I have worked in publishing for the past 10 years and I would unreservedly say that Cornelia is the most competent and hard working person I have worked with. Her communication skills are first rate; she met every deadline; and delivered products that were fully functional and maintained them to optimise their performance.
Beyond that, Cornelia is a joy to work with, she is generous in spirit, has a wonderful sense of humour and is able to work with a vast array of people and never lose perspective or focus.
It is not often truly said that losing a contractor affects a business but that is wholly correct with Cornelia – she did so much beyond the remit of her role and did it effortlessly – everyone at HALYLEYMEDIA realised we had lost someone who was uniquely special.
I would recommend her for any role. If you would like to discuss Cornelia's skills and attributes further please feel free to contact me." August 2015
Steve Best – Managing Editor, HAYLEYMEDIA

"I thought SEO gurus were all a load of fakes"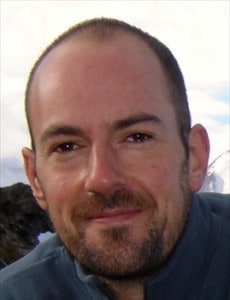 "I get bombarded every week by emails from people promising me magic results if I use them as an SEO provider. The trouble is that most of these emails just do not seem believable. Many of them make outrageous claims. Many try and blinded me with science. And there's a lot of small print which gives them a get out clause if they don't help.
I'd more or less given up on SEO as a viable option for driving traffic to my website
Then I met Cornelia Luethi. She didn't make the claims that others were making. Instead, she shows me that she had a simple but effective set of strategies. She suggested that I try out her services.
I'm so glad that she convinced me.
Over the past 12 months my website has had an astounding 127.59% uplift in organic search traffic
I'm not just getting random visitors. These are people who are engaging on my website. They are downloading my e-book & up to email list. They are becoming buyers.
What I liked best about working with Cornelia is that she provided me with a simple set of instructions that I could apply myself to my website. I didn't have to pay someone on a monthly basis to achieve these results. Nor did I need a huge technical understanding of the process to do the work myself.
Cornelia went above the call of duty in answering my, often done, questions and helping me with my traffic strategy. I received a prompt, helpful service.
I would have no hesitation in recommending anyone to try out Cornelia if they want more traffic for their website
It's done wonders for my business." May 2014
Matthew Parker, Champion of Print http://ProfitablePrintRelationships.com

"My first client contacted me a few days after my new site was up"
"Just to let you know that the site went live last week. I even had my first client contact me only a few days after it was up – I put that down to your copywriting handy work.
Thanks for all your help." February 2014
Cameron Gray, VisaAide http://visaaide.co.nz/

"Cornelia is like a Swiss watch: if she says it will be done, then it will be done"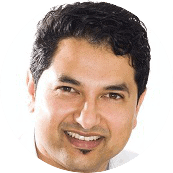 "I'd previously never used a copywriter or marketing consultant as it seemed that this would be money down the drain, as I could do this job myself. How wrong was I.
We've spent a lot of money on various homemade marketing and advertising strategies over the years. Recently, during the process of entering some industry awards, Cornelia stripped out the statistics of our marketing dollar and the return it was getting (or not getting). Suffice to say I didn't sleep well that night!
Her tweaking of our website copy has meant that we've terminated our SEO company and website visits are now organically high at zero monthly cost! Inserting process flowcharts, improvement of bio and contacts pages etc. is all making navigation much easier for visitors, which translates to more genuine enquiries. In fact, so far this year, 42% of our sales have come from the website – whereas before Cornelia made the tweaks, the website wasn't really working for us.
Cornelia is also very website savvy so minor link breakages and general website maintenance she has been able to do for us.
Cornelia is like a Swiss watch! You NEVER have to chase her up on anything, if she says it will be done, then I know that it will. She uses her gently-gently approach to nudge and prod me to get my side of the deal done so we can meet agreed deadlines.
Her invoices are very detailed and almost down to the last 5 minutes; I have never had to question any time charges from her. In an industry of scammers and bogus consultants, she is a gem.
Cornelia has a good network of reputable companies, both local and overseas, and we have used her referrals a number of times, all of whom have provided a very professional service.
She is very proactive and doesn't just sit and wait to be told what to do. She very quickly got familiar with our business and we were quite impressed when she actually started throwing in some technical terms and industry jargon in her writing. 🙂  We've also had a marketing student working part time for us, and Cornelia wasn't the least threatened that it would affect our engagement with her and has been very helpful in getting the student to do some low-end admin work to save us costs.
I'd say people have their own specialist areas, and some are Jack of all trades. I am one of them: I dabble in a bit of writing, some marketing, some website work. But, if you want to fast-track your business, then you need a specialist, not Jack. You can spend hours or days learning about all this stuff, or you can concentrate on your core business and let someone else take the heartache away at a reasonable cost.
I've accepted that long-term marketing strategies are great, but usually I find that implementation is the first thing to drop when things get busy. Once I'd worked out some strategies with Cornelia, the implementation became her baby. And I could just leave her at it and it would get done… without me having to prod or request status updates.
Cornelia has helped us write submissions for two awards, NZ Commercial Project Awards and Westpac Business Awards. I would not hesitate to say that her input was invaluable in Keola Homes winning an award in the Education category of the NZ Commercial Project Awards. We've also just been notified that Keola Homes are Finalists in the Small Business and Innovation Categories of the Westpac Business Awards!" September 2013
Since writing this, Keola Homes are Winners of the Best Small Business Award in the Westpac Auckland West Business Awards 2013.
Sanjesh Lal, Keola Homes http://www.keola.co.nz/

"Not only does Cornelia 'get' our business, but she challenges my thoughts on how I do things"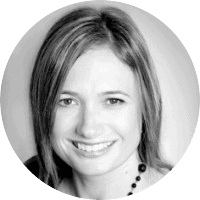 "We had never outsourced the copywriting and marketing to anyone before. So there was some fear of the unknown – that combined with the costs and uncertainty around the outsourced person really 'getting' what we are about and therefore able to represent us well.
However, Cornelia keeps us informed of the costs, so that I am in control of my budget. And not only does she 'get' our business, but she challenges my thoughts on how I do things. I get loads of advice along the way, and her service is fast and friendly.
Since I started working with Cornelia, it has freed me up so I don't have to spend time trying to be the marketing expert. I am able to bounce ideas off Cornelia: I learn a lot from her, and it is great to be guided by the expert.
I regularly recommend Cornelia's service to other business owners. I think it's a big leap for SME owners to let go (as I experience with my new clients), but once you let go you would never look back! It's a no brainer, really: it saves time; relieves the stress of having to research everything and do it yourself. And best of all, Cornelia's strategies really work!" August 2013
Tanya Gray, Recruit NZ http://www.recruit-nz.co.nz/

"Cornelia's approach is very different to other copywriters"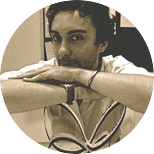 "I've worked with copywriters before, and found dealing with them extremely difficult and frustrating. Other copywriters I've used in the past have rushed into the writing, and they simply copied and re-wrote what other businesses in my industry had written. These copywriters made no attempt to understand the mind-set of my business, or to find out what makes it unique.
Neither did these copywriters ever ask me what I wanted to write; they said "leave it to me, I will find the best way to do it". This is completely wrong, simply because they cannot be more expert than the business owner, especially in certain topics, for example medical procedures.
Cornelia's approach is very different to other copywriters, in that she is very professional. She applied her skill to my knowledge, and everything was nicely wrapped with good, deep research to see what other clinics do – and what we can do better. Cornelia always researched the kind of message we wanted to send. Thanks to Cornelia we found a nice way to make our message unique.
Also, Cornelia is not just a copywriter: she understands marketing and business in general. This is very important; otherwise she'd just be a journalist, or a person who's good at writing.
Cornelia's help is a key point in the whole marketing strategy, and I am happy that I found her. She has been involved 360 degrees in the business with me. I really appreciate the fact that she doesn't just write, but also suggests the best way to get our message through. I see Cornelia as part of my business, and not just a third party provider that takes the money in return for delivering a service.
One day it would be great to have some brainstorming sessions in the clinic. Communicating remotely works well, but based on Cornelia's personality it would be good to meet face-to-face too.
I would definitely recommend Cornelia's service – it is a very very good service, and I've struggled to find a good copywriting service. It's not the cheapest service, but I say, "Buy cheap buy twice". It's better to invest a bit more money in the best copywriter and have a very good service. So I'd definitely recommend the service, but only to people who understand quality." July 2013
Angelo Bandiziol, Canova Medical (UK)

Copywriting client wins prestigious business award – plus a $13,000 advertising package
Cornelia Luethi's longest-standing client, Rubywaxx beauty therapy salons, won the Excellence in Retail at the Westpac Auckland Central Business Awards on Friday 2 November 2012. The Award was presented at a black-tie Gala Dinner at Auckland's five-star Langham Hotel, attended by more than 500 people.
As well as writing the Award entry, I did all the data analysis, created charts, took photos, and formatted the document. (It had to be nice and pink, of course, to match Rubywaxx's pink branding!) After the event, I also wrote and distributed a media release.
The work paid off for the client: the Excellence in Retail Award was sponsored by the NZ Herald newspaper. The prize: a $13,000 advertising package… very nice!  There were 111 entries across all categories, so winning the Award is quite an achievement.
Additionally, there was a large feature in the NZ Herald newspaper on Rubywaxx:
I did make a small appearance in the paper myself!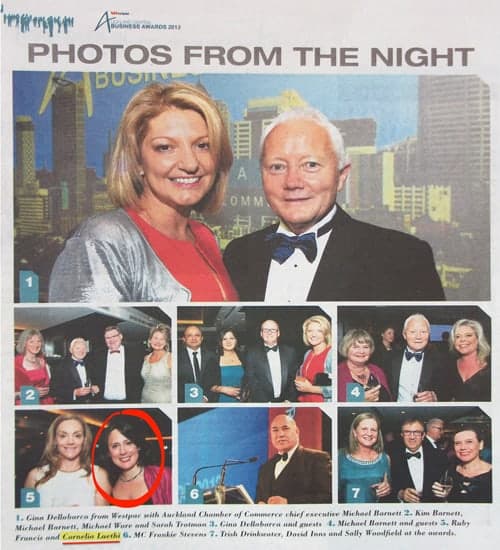 It was quite a surprise to see myself in the newspaper with the largest circulation in New Zealand! 🙂
I've been working with Rubywaxx for 6.5 years, in which time the business has grown significantly. Back in 2006, the business owner had one staff member, and one salon. There are now more than 10 beauty therapists working across four salons. Being part of that business growth (and success) is a tremendous feeling.
Many congratulations to Rubywaxx for your well-deserved win!  November 2012
Rubywaxx  www.rubywaxx.co.nz

"I don't often recommend services, but in this case all the results exceeded my expectations"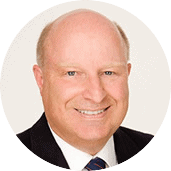 "Over the last 12 months Cornelia has been involved with website copywriting and the production of news articles. By working with Cornelia, I quickly learned some of the basics about marketing, which has been extremely helpful in growing my business. Having this kind of expertise on-hand is great: I've been able to bounce ideas to Cornelia while sitting at my home office, and always get a quick, thoughtful and honest response.
The results of the marketing campaigns Cornelia has assisted with were immediate. I'm pleased; everyone likes to see an immediate dollar return on their investment!
In fact, the results exceeded my expectations. I can write from an informed point of view here, as a number of months have passed since the completion of the website writing and article writing. The feedback on the website has been 100% positive with an increasing number of people highlighting that they visit the site to read my news articles. And I'm finding that the Google rankings are moving strongly because of the search engine optimised content and the quality of the website.
Cornelia was good to work with. She completed all the work to a high standard: everything was completed on time and to budget. Her services are easy to retrofit into your business's marketing/sales team.
I don't often recommend services, as I'm generally hard to please, but in this case I wouldn't have any hesitation as all the results exceeded my expectations." October 2012
Barry Bridgman, Bridgman Property Management

"the website is consistently generating sales and enquiries"
"I engaged Cornelia to write the copy for our new website, however she did more than just write the words! She added a lot of value to the project, and made practical suggestions throughout the process. Cornelia really listened to our needs, and worked hard to make sure we got results from our investment. Cornelia's work really was an investment, rather than an expense. She delivered real value, and the website is consistently generating sales, enquiries and is converting well.
Cornelia is extremely professional to work with, and I'd highly recommend her to other business owners who are serious about getting better results with their marketing and online." October 2012
Matt Cutler, Active Safety www.activesafety.co.nz

"Cornelia's copywriting has made a real, measurable difference"
"Cornelia's written some articles-cum-training modules to help the image consultants with marketing their businesses.
However, at first I wasn't sure if there would be a benefit to this copywriting work. At first it was a bit of a test to see if the image consultants got any value from it. We'd only continue using Cornelia if we felt there was a real benefit to be had.
So have we had value from Cornelia's writing work? Yes, it's definitely been of real value. A specific example is that one image consultant has now made her business full-time, and she's been able to do that because Cornelia's tips helped the image consultant write great website content. Cornelia's work hasn't just boosted her confidence, it's making a real, measurable difference to her business too.
Cornelia's very skilled in writing in a way that's relevant to the reader. She really understands the challenges image consultants face, and writes our material in a way that's meaningful and relevant to us. She's written several pieces of copy for us, and there's more work to follow.
I'd definitely recommend Cornelia's copywriting services to other business owners. Writing is one of those things that we think we can do well enough ourselves, but the difference between DIY copywriting and Cornelia's writing is significant! So if you want your words to make a difference to your business, get Cornelia to write them for you." October 2012
Jill Wilkinson, President of New Zealand Federation of Image Professionals (www.nzfip.org.nz) and Owner of Color Me Beautiful NZ (www.colormebeautiful.co.nz).

"re-writing my website was money well spent"
"I know that websites are important, but I don't really know much about them other than that. All that website jargon is completely confusing! So I had to take Cornelia at her word when she said that re-writing the content of my website would help my Google rankings, and help to grow my business. It was a leap of faith!
Thankfully, that leap paid off. Cornelia re-wrote (and added to) my website content over a period of time. The results? Well, a year later, the number of visitors to my site had doubled. Did it lead to more store traffic? Yes, definitely. More and more people were coming in saying they'd found us via the website. I'm still getting benefit of that investment, month in, month out: it's proven to be a very effective marketing technique. It's been money well spent.
Not only did Cornelia achieve what she promised, but she was good to work with too. She always took the time to explain (in plain English) what it was that she was doing, and why it was important for my business. She even liaised with my web developer for me, as that's something I don't enjoy doing because I don't understand their language.
If you're looking to get better results from your website – and grow your business – I can highly recommend Cornelia's services. She's friendly, professional and does a very thorough job." November 2011
David Eggleton, Suits On Broadway www.suitsonbroadway.co.nz

"excellent workmanship and professionalism"
"I have used Cornelia's services and have found her to be excellent in workmanship and professionalism in all that she does. I would highly recommend Cornelia's services."  July 2011
Roby Dummigan, Crest Commercial Cleaning www.crestclean.co.nz

"helped us gain a number of lucrative contracts"

"Cornelia has assisted MO2FIX with a wide range of projects, from creating a sales process; writing sale scripts; setting up and managing our Facebook Page; writing a company profile; providing ideas on how to approach strategic alliance partners; providing creative ideas for a referral scheme; writing search engine-optimised content for our websites; and a lot more besides.
The result? Lots of happy customers, because they enjoy the MO2FIX experience that we've created with Cornelia's help. That means we get a good amount of referral business – and the website enquiries are really taking off now too. We've also signed a number of lucrative corporate contracts: Cornelia's written work assisted us greatly with this, as it presented our workshop in a very professional way.
In short, working with Cornelia is very cost-effective, as it's allowed us to take the short-cuts to success.
Cornelia's work is first-rate, and she is extremely professional, helpful, friendly and prompt in her work. She has taught us a lot about marketing, and that's given us the confidence to implement what we've learnt from her. I'd recommend Cornelia to any small business owner who finds marketing confusing, and is looking for helpful guidance to steer them in the right direction."  July 2011
Mohamed Mohamed, MO2FIX

"helped create a point of difference in a very competitive market"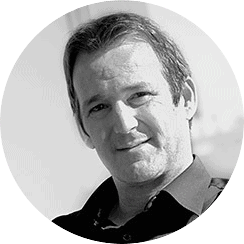 "My special thanks to you for the wonderful job you did on copywriting the content for our new website.
We are delighted with our new website and especially appreciated your suggested modifications and advice through the whole process. We have already received several comments on how outstanding our website looks and without your help, analysis and guidance, I am sure it would not have been the success it has turned out to be.
Thanks again for your help with the development of such a critical business tool, to help us create a point of difference, in a very competitive market."  December 2010
Andy Wright, Director, NG North Harbour Limited  www.nzglass.co.nz

"a wealth of knowledge in marketing"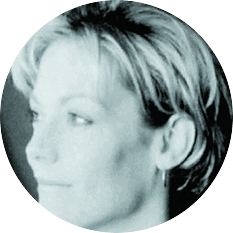 "I've been working with Cornelia Luethi at FX Marketing for 3 years now and have always found Cornelia to be professional and prompt. What's more, she's always been able to help me out when I've had problems or questions that I didn't know how to work out myself.
And it's wonderful having Cornelia to bounce ideas off! She has a wealth of knowledge in marketing, and is a real pleasure to deal with.
We recently opened our second beauty therapy salon, and this coincided with Cornelia being overseas. That wasn't an issue as Cornelia had pre-planned everything that could be, so it all ran smoothly. And the rest of the work was done by Cornelia while she was overseas, which was really awesome."  June 2009
Ruby Francis, Rubywaxx  www.rubywaxx.co.nz

"listens and adapts to our needs"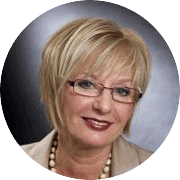 "Cornelia's work is super professional, and her communication is outstanding. She is very respectful of our marketing budget, and always works within the means. Cornelia listens and adapts to our needs ensuring marketing is tailored to suit us, our clientele and our industry.
Her marketing skills have helped my small business to keep great relationships and rapport with our existing clients, as well as bringing new business.
Cornelia brings great ideas and most importantly puts them to action. We would recommend FX Marketing to any business in need of a boost!"  December 2008
Ursula Wyss, Ursula Wyss Hair Design  www.ursulawyss.co.nz

"totally professional"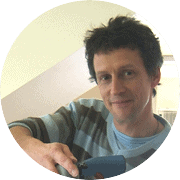 "Since meeting with Cornelia the daunting situation of starting this business has been put completely under control and started to flourish before we have even started. Thanks Cornelia – I can't wait until the next stage!
FX Marketing is totally professional: Cornelia listens and understands what's needed. She wrote a marketing action plan for me and I could not believe how thorough it is!
I rate FX Marketing's quality of work, service, consistency and communications with me as 10/10."   November 2008
"clever and efficient"
"Thank you for all you have done and continue to do for FWD and JBU. I do no think the words have been thought of yet to enter a dictionary as to how clever and efficient you are and have been. I would never hesitate to recommend you. "   March 2009
James Backhouse, JBU Limited  www.jbu.co.nz

"newsletter campaigns enable us to convert business opportunities"
"Thank you for your support in the last 3 years in all things marketing and copywriting. Whatever we ask you to do you are able to match the tone of the communication to the audience that we are communicating with. This is a vital ingredient to our success.
As a company with a diverse group of customers located in all corners of the globe we place particular emphasis on our e-strategy comprising of our website and regular newsletters to our clients and candidates.
The regular newsletter campaigns allow us to reach out to dormant customers in the most efficient way effectively reducing our admin time. In addition we experience a higher volume of communication traffic in all its forms in the week immediately following the newsletter campaign, enabling us to convert business opportunities we would otherwise not be aware off in a cost effective way."  November 2008
Kirsten Thomforde, Medical Staffing International  www.medicalstaffing.co.nz

"consistently delivers outstanding work"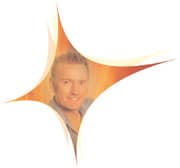 "I have worked with Cornelia on a number of projects and she consistently delivers outstanding work which is always right on target. Cornelia is a joy to work with and has impressed me from the first time I met her, when she showed up at our initial briefing meeting with the job already done. Talk about under promise and over deliver!
Cornelia has made us look good in the eyes of our clients time and time again.
She has also helped us to keep projects on track and on deadline for our clients by helping them to develop outstanding content for their marketing materials. This is often a stumbling block in the process without someone like Cornelia on the team.
It goes without saying, I highly recommend Cornelia and work with her whenever I get the opportunity. I have referred many clients to Cornelia and will continue to do so."  August 2008
Ross Murray, RedSpark Creative  www.redspark.co.nz

"wonderful and professional job for my website copy"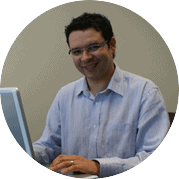 "Thanks for the wonderful and professional job you have done with the copy for my new website. In business it's always important to find people that you have a synergy with, and of course people who know how to deliver on the promises they make when appointed.
You have done this and some. I imagined that my site would be "OK" when I first started the project, but now I am over the moon with the result and the site looks professional and welcoming. So, thank you very much for your hard work and professionalism."   July 2008
Robert Huggins, Insurance Market NZ

"professional, easy to read copy"
"Cornelia writes the text for our newsletters and some website updates. She did a great job of taking our rambling thoughts and turning them into professional, easy to read copy.
We've had a good reaction and it has had the desired effect of prompting some existing clients into starting some new projects with us."   August 2007
Nigel Smith, Transformer Design  www.transformerdesign.co.nz

"the turnover in my business has increased substantially"
"At the beginning of this year I engaged Cornelia to create and send out a monthly email newsletter. That is the only change I have made to my marketing program. Since that time the turnover in my business has increased substantially.
I am delighted with the way Cornelia communicates with me efficiently and promptly. She very quickly picks up the message I am trying to get out. She also has excellent input when I am stuck for a new way to tell the story of my business. I find her writing skills, design skills as well as her marketing knowledge a great help to my business – as shown in the almost immediate results."   June 2007
Jillian Samson, Laser Skin Technologies  www.skintechnologies.co.nz