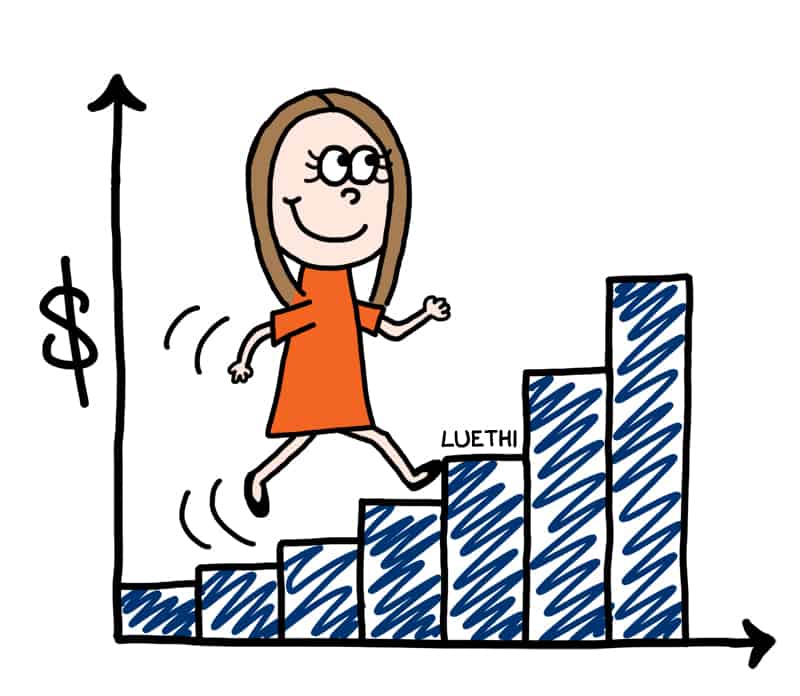 Have you ever gone to the supermarket without your shopping list – and when you get home, you realise you didn't buy some of the key ingredients for the dinner you were planning to make? And your supper ends up being a bit of a hotchpotch, rather than the gourmet meal you'd hoped for.
If you're anything like me, going to the store with a shopping list is a must, or things get overlooked!
Content planning is much the same: you get the best results when you have a list, or a strategic plan, to work to.
How to take a strategic approach to content planning
If you're investing in blog posts, videos, case studies, or other materials, it's vital that you approach your content planning strategically, so you're investing your budget (and time) where it's most needed.
So for one thing, you need to make sure that you're doing content mapping so you have content for every buyer person at every stage of the buying process.
But then you need to make decisions around what kind of content: should you focus on blog articles? Videos? Case studies? Ebooks and white papers? Webinars?
It's tempting to focus solely on the content that's easiest and cheapest to produce, but that's not necessarily going to be the most effective content.
What kind of content do B2B buyers prefer?
DemandGen produces an annual, global report on content preferences, which is focused on B2B (business-to-business) content marketing. There's useful information in this report, which I'll summarise below, that will help you with your content planning.
The study found that digital content strategies are more important than ever during the pandemic, as rich content experiences are crucial in connecting businesses with buyers. 
Report data
How many pieces of content have buyers typically consumed before engaging with a sales person when making a purchasing decision?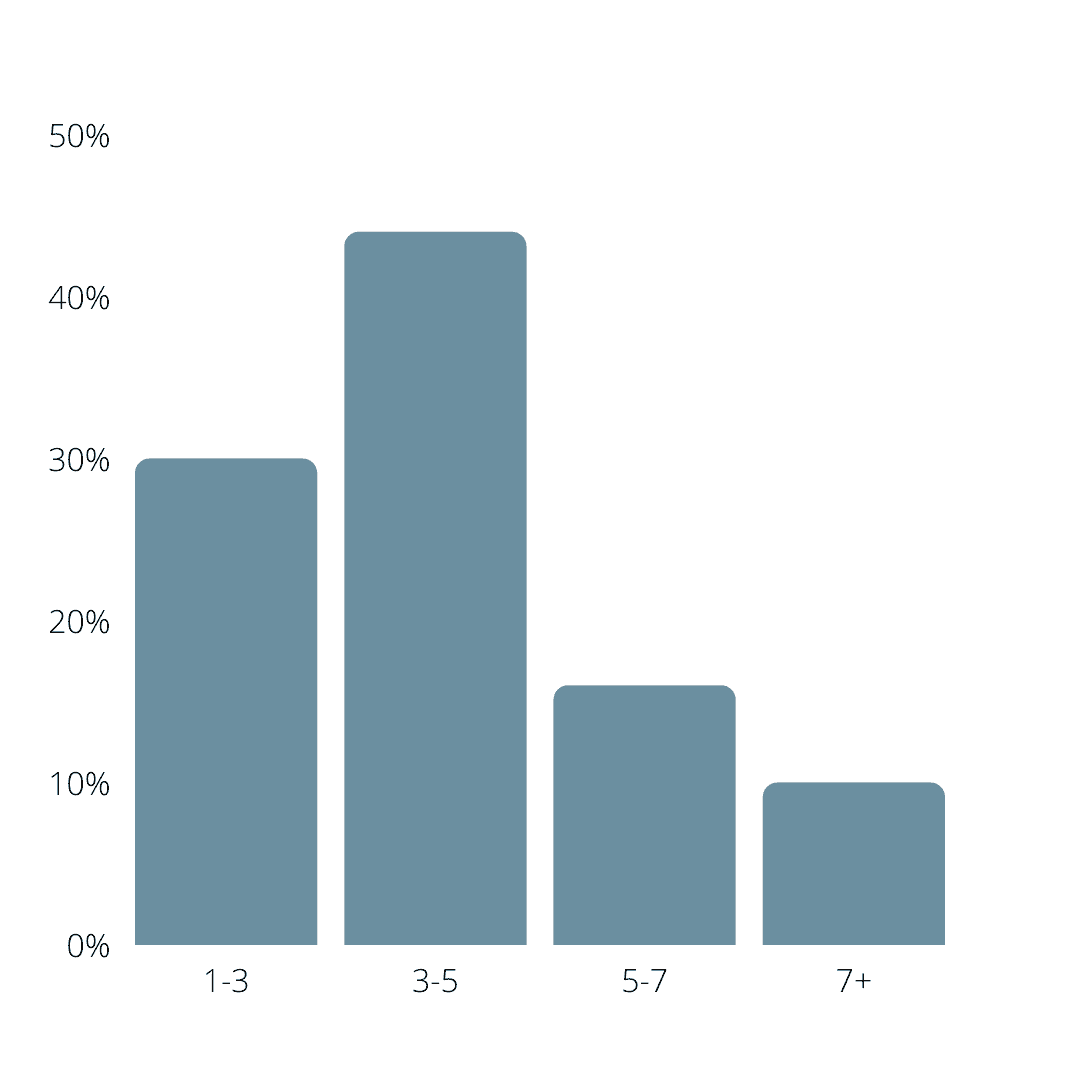 Ooh la la, that's quite a lot of content each buyer consumes, yes?
Verdict: When you're content planning, you need to be creating a good breadth and depth of content on topics that matter to your target market. 
What are the most valuable content formats and sources for researching B2B purchases?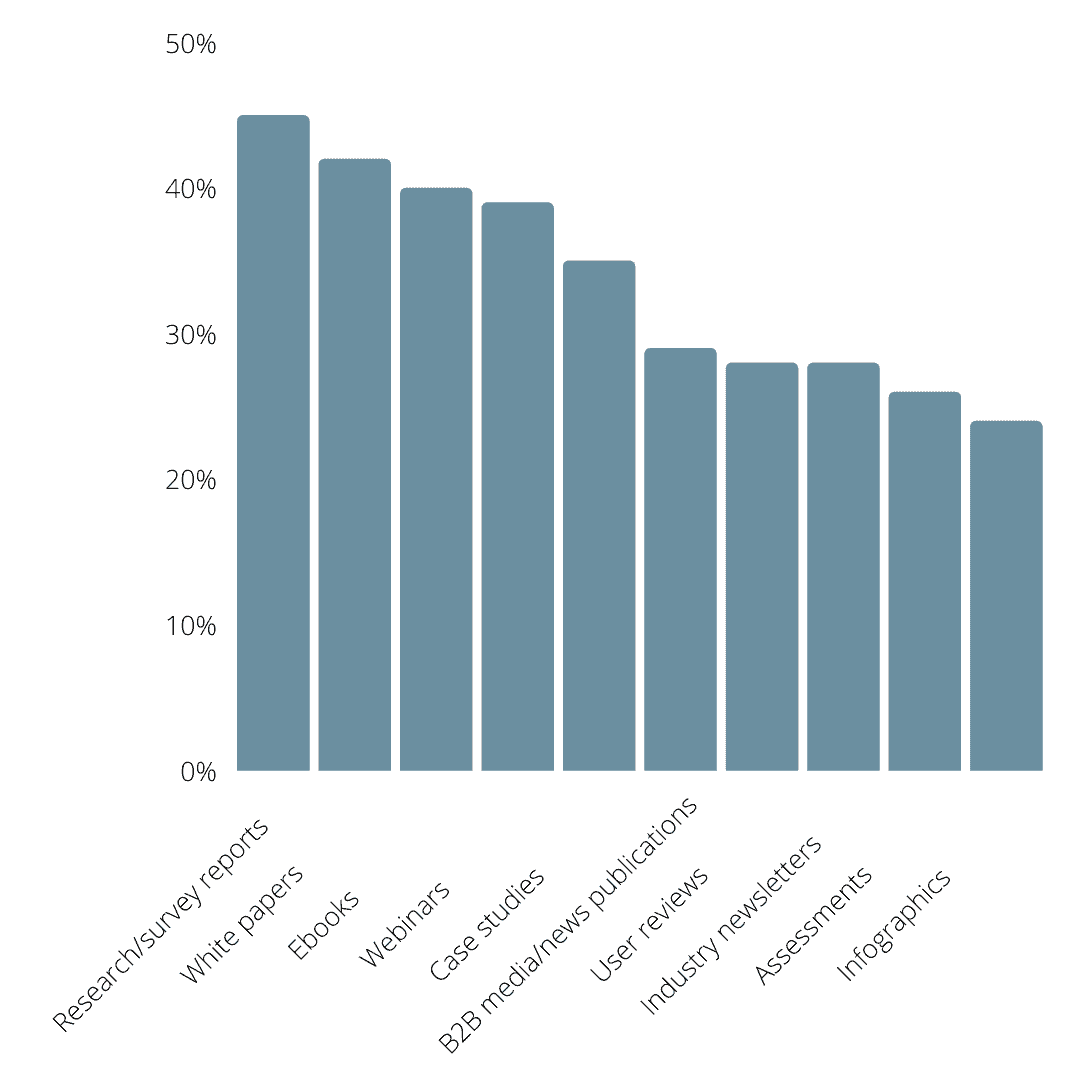 In short, the top 5 content formats are:
Research/survey reports
White papers
Ebooks
Webinars
Case studies
(I can't help but wonder where blog posts and videos are: were they even on the list of options that survey takers could choose from?!)
The trustworthiness of the source was seen as crucial: credibility matters.
Content preferences at the different stages of the buying process
Buyers in the early to mid stages of the buying process prefer:
White papers
Ebooks
Infographics
Blog posts.
Content with a strong story that resonates with buyers is crucial at this point. 
Also, content with data and shareable stats and insights are desired.
These factors also make content more shareable on social media – as well as internally within an organisation, when buying committees are involved. 
When asked which channels are used to share business-related content, the survey found the following:
LinkedIn (71%)
Email (66%)
Twitter (43%)
Internal collaboration platforms, e.g. Slack, Trello, Microsoft Teams, etc. (40%)
How do content preferences change throughout the buying process?
These findings are super important for your content planning: the content preferences are quite dramatic. This really shows you where you should be investing your resources, depending on where your content gaps are: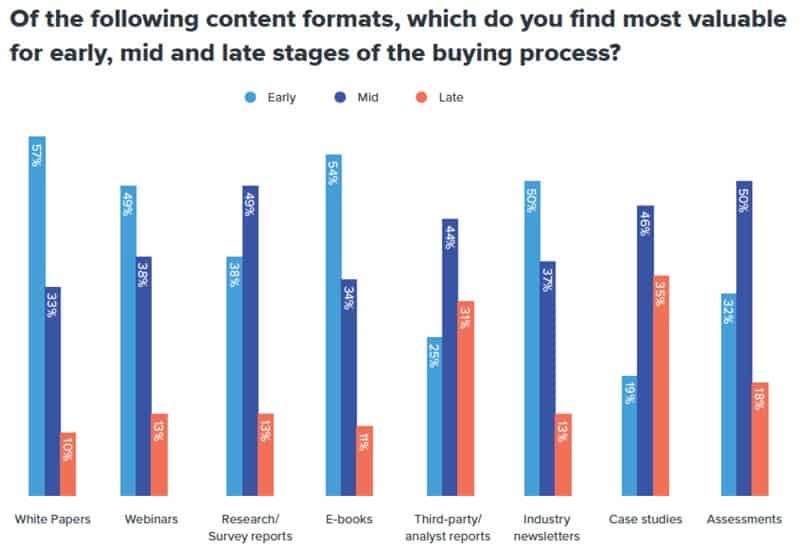 Source: https://www.demandgenreport.com/resources/research/2021-content-preferences-survey-buying-committees-look-for-visual-research-influencer-backed-content-experiences-that-tell-a-valuable-story/
Quality and brevity of content are important
In the report, buyers express a preference for short, visual, and educational content. They're looking for high quality content (over quantity of content), that offers great value.
That means fewer sales messages, and more insights from industry leaders and analysts. 
My thoughts
It's a shame that the report didn't include blog or video content – a glaring omission, in my view, as that's what's #1 one on the content creation list for so many businesses. But just because it isn't there, don't assume it's not important – it is. Blog articles and video content are still the cornerstone of content marketing in 2021.
But there are some good takeaways there that will help you generate on-point ideas for your own marketing content.
To get started with your content planning, do a gap analysis of your content versus the buying stages – the template provided in my content mapping article will help you. 
Having a list to work from will get you much better results than guessing – a bit like supermarket shopping is more effective with a list! We want gourmet content, to satisfy your buyers and nurture them through the buying process.

Next step: Do you need help with content planning, and article writing and case studies? I can help you, just get in touch.