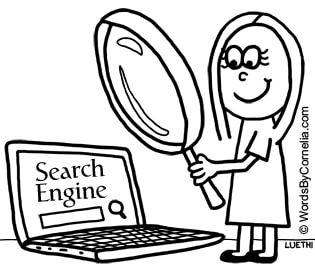 It's easy to assume that the copy for your website is simply a matter of promoting your business to the world.
And yes – your website does need to promote your business.
But it also needs to do more than that…
Do you want your website to be found by prospects on Google?
These days, Google is the #1 place where customers (businesses and consumers) go to find new suppliers. Therefore it follows that most businesses want to rank reasonably well on Google.
Google rankings don't just happen by chance. Oh no. Google uses a complex and continually-evolving algorithm to analyse, grade and rank websites.
So if you want your website to rank well on Google, you need some awareness (or a copywriter with awareness) of what Google is looking for. This type of copywriting is often called SEO copywriting – i.e. Search Engine Optimised copywriting.
So what is Google looking for?
Despite the multitude of algorithm changes over the years, what Google is looking for boils down to websites that contain high quality, unique content, and are regularly updated.
That's the simple version. It gets more complicated than that though. Here are the SEO copywriting methods that I've been using with great success for many years now:
1. Use just one topic per web page
In the ideal world, every web page would have just one topic, e.g. one page about your services – or a separate page for each of your sub-services. And another page with your company profile. And another page with your contact details. And so on. This is why most one-page websites, where there are sections rather than pages for all these things, will seldom rank well on Google.
2. Use one focus keyword per web page
What is a "keyword"?
A keyword is simply a search term that people use on Google when looking for a product or service.
For example, if I were looking for a plumber in Auckland, I'd probably type "plumber Auckland" into Google. So "plumber Auckland" is the keyword.
And yes, you can discover keywords and their search volumes on Google's Keyword Planner.
Therefore the first stage in any website copywriting project I work on is to do in-depth keyword research. After that, comes the keyword strategy work, where I assign one focus keyword (plus a bunch of secondary keywords) to each web page – and no two pages should have the same focus keyword.
Think of it this way: each web page with its unique focus keyword is like a fishing rod with bait. The more baited lines you have out, the bigger the chance of catching your prospect. If you're in an industry that's not overrun with competitors, you can get away with less bait (fewer pages). But if you're in a highly-competitive industry, the more bait (keyworded web pages), the better.
3. Implementing the keywords in a specific way
Once you've identified a focus keyword for each page, it needs to be implemented. This is how a website uses keywords:
On the visible page copy: This means using the keyword in headings, sub-headings, and the body copy… but not so many times that it sounds stilted. Indeed, Google hates "keyword stuffing" (i.e. using too many keywords, or using them too often), and will actually penalise websites for this. So a good rule of thumb is that if it reads well to human ears, then Google will like it too.
In the behind-the-scenes meta data: Specifically the Meta Title and Meta Description. This copy also often displays in Google search results, so the copy needs to be enticing to encourage click-throughs, as well as being keyworded. I write this as standard in my website copywriting projects.

In the website URL: Example – if the focus keyword for the Industrial Widgets page on Acme Limited's website is "industrial widgets", then the address of that page should be /industrial-widgets
In photo meta data: It's important to keyword the image file name, and ALT tag. Again, I write this as standard in my website copywriting projects.
As well as all that, the words on your website also need to be customer friendly; build trust; and compel people to contact you.
If that sounds like it's complicated and difficult – relax. Cornelia Luethi at Words By Cornelia will guide you through the steps one by one, so you can focus on your business, while she takes care of the geeky website copywriting work.
Other website ranking factors
Without doubt, the use of keywords on your website play a huge role in your site's Google rankings. There are other factors that are also used:
The amount of time website visitors spend on your website – which is why it's a good idea to use relevant and engaging video content on your website, plus a blog and resources.
The quality of inbound links to your website: i.e. authoritative websites linking to your site. (Outbound links from your site do have some value, but it's the inbound links that really matter.)
Website loading speed. This, and a range of factors related to website design and coding, have a significant impact on search engine rankings.
People following links from social media to your website.
There are other factors too – and the ranking factors do continually change with Google's algorithm updates. But if you focus on having a high quality website with useful information that's updated regularly – you will have the best chance of succeeding.
How much effort you will need to put into this depends on your industry; how many competitors you have; and how much your competitors are spending on search engine optimisation (SEO). If you only have a handful of competitors, and they aren't doing online marketing, your job will be much easier than if you have dozens or hundreds of competitors that are all clued up and spending big bucks on online marketing. However, you have to be in the race to stand a chance of winning it.
Summary
Getting good results from your website doesn't come from luck – it comes from using keywords on your website, and using them wisely. That requires good planning and good implementation of your website copy.
And I'm here to help with that, to make the website copywriting process as simple as possible.
The first step is a briefing and consultancy meeting, so we can get to know each other, and I can ask all the questions I need to ask to understand your business, and your website objectives. Read more about my website copy services.

Contact me to find out more about website copywriting →
---
"We went from zero to hero within a week of going live with the new website"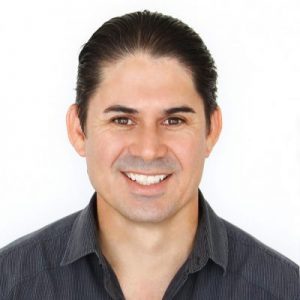 "When we approached Cornelia, we already had a website that was doing a good job of creating enquiries, but we wanted a better, more up-to-date and modern web presence. I must admit we were anxious that a complete rewrite – and a complete redesign – of the website would affect the level of enquiries in a negative way.
Happily, we needn't have worried: we went from zero to hero within a week of going live with the new website! We're now getting more enquiries than we have time to deal with.
I think it made a big difference that Cornelia spent a good amount of time in getting to know us and understand our business. The time she put in at the front end is now paying dividends big time. Not only has she done a great job at communicating what DUSTEX is about, but she's also done an amazing job on the SEO and keywords to get the traffic to our website.
A big part of the success is also due to the design. Cornelia's web designer gave our website the wow-factor we were looking for, and Cornelia's project management of the website made the whole process easy and efficient, so we could concentrate on our core business.
I'd recommend Cornelia's copywriting and website services to any business that's serious about getting the best results from their online presence. It's absolutely worth the investment, and we're looking forward to continuing working with Cornelia on our case studies and other website updates." May 2017
Perry Mundell – Director and Senior Design Engineer, DUSTEX https://www.dustex.co.nz